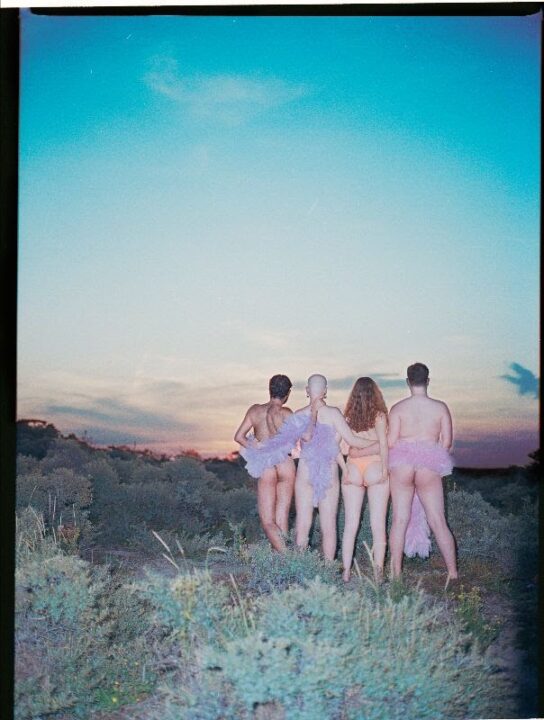 During the first edition of Festival Analog Eco, fashion designer extraordinaire Yamuna Forzani displays a new zine, celebrating and capturing the joy of local communities as we look forward to a future of togetherness, itching to build utopias after over a year of lockdown.

Festival Analog Eco, created by our friends at Grafische Werkplaats, is all about sustainability. This festival aligns with the global necessity to research the use of sustainable materials and embeds them in daily practice. Parallel to the festival's master classes, workshops and talks, artists and designers were invited to take over the windows of The Hague spaces with their newest creations in sustainable fashion and textile design and graphic techniques. Festival Analog Eco takes place until 28 May.

In our window, Yamuna focuses on the sustainability of the queer community, its ideals and lifestyle, which continues to create its own spaces and realities. The zine highlights queer organisations, groups and initiatives in The Hague and shares some tips on how to navigate the city.

Other participating artists in Festival Analog Eco are: Dewi Bekker, Laura Luchtman, Christa van der Meer, Annika Syrjämäki, Tiemen Visser & Lily Higgins.

For more information, visit Festival Analog Eco.