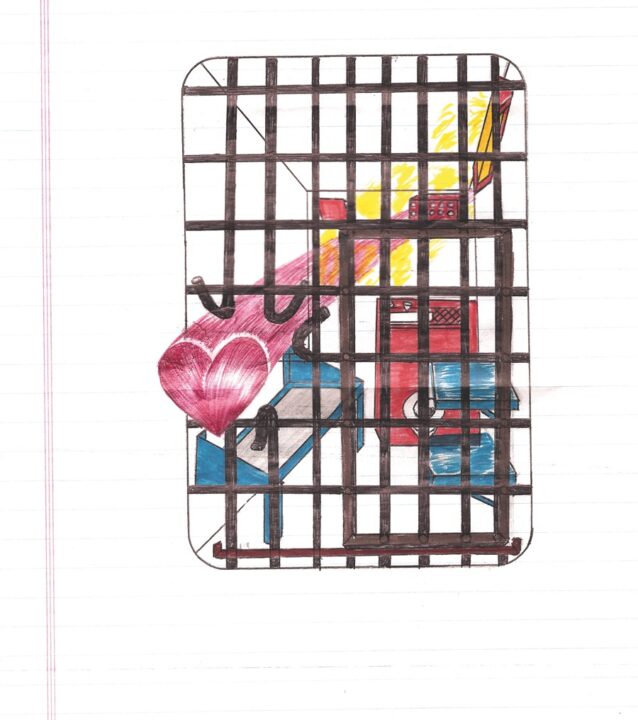 Page Not Found welcomes you to the third event in the Solitary Solidarity cycle, curated by activist and writer Hamja Ahsan. We present a special screening of the documentary film ''Herman's House'', directed by Angad Bhalla and based on Jackie Sumell's project "The House That Herman Built."
''What kind of house does a man who has been imprisoned in a six-foot-by-nine-foot cell for over 30 years dream of?'' This film captures the remarkable creative journey and friendship of Herman Wallace, part of the 'Angola 3' chapter of the Black Panther Party who spent over four decades in solitary confinement, and artist and abolitionist Jackie Sumell.
Jackie Sumell is an American multidisciplinary artist and activist whose work interrogates the abuses of the American criminal justice system. She is best known for her collaborative project with the late Herman Wallace entitled "The House That Herman Built."
The screening will be accompanied with a display of publications by artist Marc Fischer of Public Collectors, including 'Quaranzine', a one-page zine published as a daily response to the COVID-19 pandemic.
Marc Fischer is the administrator of Public Collectors, an initiative he formed in 2007. Public Collectors aims to encourage greater access and scholarship for marginal cultural materials, particularly those that museums ignore.
Marc Fischer's publications will be on display between 13:00-18:00. The screening of ''Herman's House'' takes place at 15:00. 
The cycle Solitary Solidarity centers on strategies of surviving isolation through publishing practices. This program in three acts centers on a consideration of solitary confinement through the prison system, psychiatric care and quarantine, and inquires how we can learn from each other while placed under different restraints.
This event is part of Hoogtij #67.
Please note: we kindly ask you to show a valid proof of vaccination, recovery or negative test result for the entrance to this event. For further information, please visit this website. A facial mask is required to enter the bookstore, however a proof of vaccination is not mandatory.