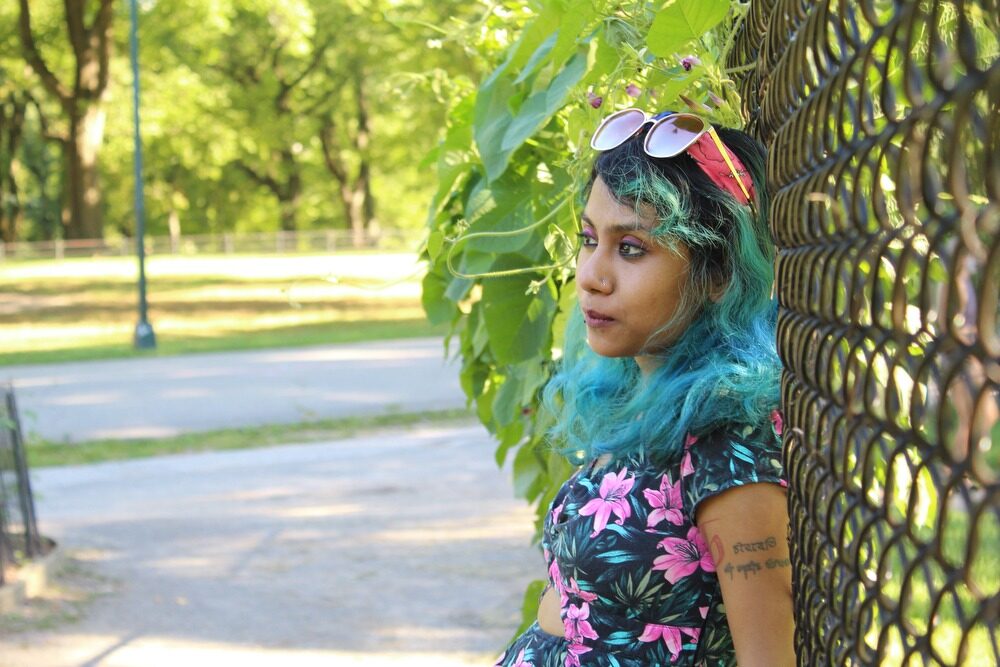 Page Not Found presents the final chapter of "Cultural Remittance Pawnshoppe", a cycle of events curated by Clara Balaguer and Meenakshi Thirukode (Instituting Otherwise). For this last online gathering we welcome Mimi Mondal and Bharathy Singaravel, who will unfold their archetypes "The Moon" and "The Shapeshifter".
(つ≧▽≦)つ ABOUT THE PAWNSHOPPE (つ≧▽≦)つ
To Be Determined (Primary Cell: Meenakshi Thirukode and Clara Balaguer) build a series of long distance remittance sessions at Page Not Found, featuring people who are intimate with migratory realities as a lifestyle that begets archetypes for a practice. Whether by fleeing further South, draining towards the North, or exiting contested "centers" and "canons," their work explores what exists on the margins, not because it lacks value but because it has been grossly misclassified—by empire, patriarchy, casteism, or any other intersectional oppressions—as unremarkable.
In the spirit of informal remittance, both Balaguer and Thirukode have proposed a series of conversational alchemies, mixing guests across their personal networks in India and the Philippines. They ask each guest to present their work in light of an archetype they are practicing, researching, or becoming that is somehow made possible by the modes of flight described by migration. A casual publication will be gathered from notes and references shared for each session.
┬┴┬┴┤·ω·)ノ BIO'S ┬┴┬┴┤·ω·)ノ
Mimi Mondal is a Hugo- and Nebula Award-nominated author of science fiction and fantasy and a columnist writing about history, politics, technology and futures. Her novelette "His Footsteps, Through Darkness and Light" was shortlisted for the Nebula Award in 2020. Her first book, "Luminescent Threads: Connections to Octavia E. Butler", co-edited with Alexandra Pierce, received the Locus Award in Non-fiction and was shortlisted for the Hugo Award in Best Related Work and the British Fantasy Award in Non-fiction, among others, in 2018. Mimi has also been the Poetry and Reprint Editor of Uncanny Magazine, a three-times-Hugo-Award-winning magazine of science fiction and fantasy, and an editor at Penguin Random House India. Mimi is also a Founding/Board Member of Plurality University Network and a juror for the Crawford Award. She is the recipient of the Immigrant Artist Fellowship from the New York Foundation for the Arts in 2017; the Octavia E. Butler Scholarship for the Clarion West Writing Workshop in 2015; a Commonwealth Shared Scholarship at University of Stirling in 2013; and the Poetry with Prakriti Prize in 2010. She currently lives in New York.
Bharathy Singaravel is a reporter for The News Minute. She covers caste and Tamil Nadu politics besides writing features on Tamil cinema. She has previously written for The Wire, Scroll, Caravan, The Fedaral, TNM, Newsclick and others.
ε=ε=┌(; ̄▽ ̄)┘PRACTICAL ε=ε=┌(; ̄▽ ̄)┘
This event takes place online. Join the livestream here.
Starts at 17:00 The Hague time, 11:00 New York time, 21:30 New Delhi time.
Image: portrait of Mimi Mondal