Introduction
Page Not Found is a non-profit space based in The Hague, whose aim is to promote publishing as artistic practice, and to make artists' publications and related writings accessible to a wider audience.
Our space combines a bookstore and a cultural platform for artists' talks, performances, lectures and workshops. The bookstore is specialized in artist-made publications and printed matter. The design of its interior has been commissioned to artist Helgi Þórsson.
The cultural platform produces a program of public events which focuses on introducing contemporary and independent publishing practices to the public. The platform invites artists, designers and writers to reflect on and share their publishing practice. To be updated about the current program, please sign up to our newsletter or follow us on social media.
All proceeds from the sale of publications go directly toward supporting our program. Our initiative is kindly supported by the Mondriaan Fund, Stroom Den Haag and the Municipality of The Hague.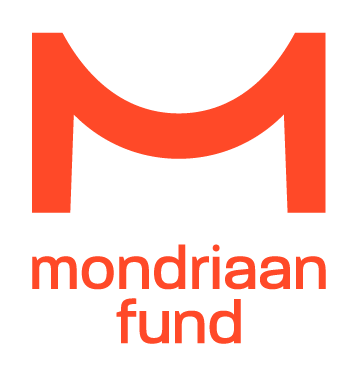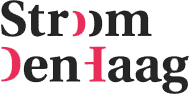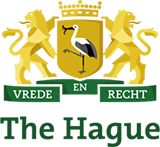 Organisation
Page Not Found would not exist without the dedication of our board and team members, nor without the kind help of our collaborators.
Board
Johan Gustavssοn (chairman)
Rachel Carey (treasurer)
Katja Mater (secretary)
Keziah Goudsmit (general capacity)
Team
Sébastien Tien (founder/director*)
Ola Vasiljeva (director/curator)
Eva Örk Árnadóttir Hafstein (production)
Shana de Villiers (support*)
Cecilie Fang Janssen (support*)
Daisy Madden-Wells (support*)
Renata Mirón Granados (support*)
Silke Riis (support*)
Christian Schwarz (support*)
Kalila Snyder (support*)
Scott van Kampen Wieling (support*)
* volunteer
Collaborators
Helgi Þórsson (interior design)
Bart de Baets (visual identity)
Nico Feragnoli (web development)
Daniëlle de Hoog (finances)
Arthur Cordier (technical support)
Legal
Stichting Page Not Found
KvK nummer: 70066469
BTW nummer: NL858126473B01
IBAN: NL08 RABO 03261843 33
Privacy Policy
Your privacy is important to us. It is Page Not Found's policy to respect your privacy regarding any information we may collect from you across our website, http://page-not-found.nl, and other sites we own and operate.
We only ask for personal information when we truly need it to provide a service to you. We collect it by fair and lawful means, with your knowledge and consent. We also let you know why we're collecting it and how it will be used.
We only share and disclose your information with the following third parties. We have categorized each party so that you may be easily understand the purpose of our data collection and processing practices. If we have processed your data based on your consent and you wish to revoke your consent, please contact us.
Marketing: MailChimp
Website hosting: WordPress
We only retain collected information for as long as necessary to provide you with your requested service. What data we store, we'll protect within commercially acceptable means to prevent loss and theft, as well as unauthorised access, disclosure, copying, use or modification.
We don't share any personally identifying information publicly or with third-parties, except when required to by law.
Our website may link to external sites that are not operated by us. Please be aware that we have no control over the content and practices of these sites, and cannot accept responsibility or liability for their respective privacy policies.
You are free to refuse our request for your personal information, with the understanding that we may be unable to provide you with some of your desired services.
In the European Economic Area, you have certain rights under applicable data protection laws. These may include the right (i) to request access and obtain a copy of your personal information, (ii) to request rectification or erasure; (iii) to restrict the processing of your personal information; and (iv) if applicable, to data portability. In certain circumstances, you may also have the right to object to the processing of your personal information. To make such a request, please send us an email to info@page-not-found.nl. We will consider and act upon any request in accordance with applicable data protection laws.
Your continued use of our website will be regarded as acceptance of our practices around privacy and personal information. If you have any questions about how we handle user data and personal information, feel free to contact us.
This policy is effective as of 1 January 2021.